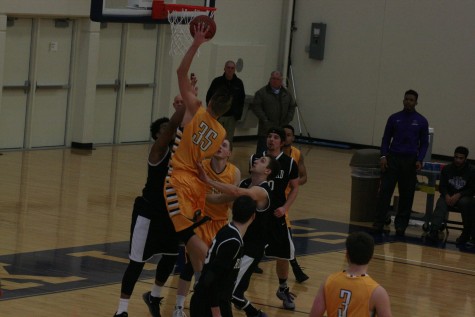 Benjamin Wilks and Karalee Manis, Sports Editor and Managing Editor
January 16, 2016
Filed under Mens Basketball, Sports, Top Stories
The Lakeland College men's basketball team beat Rockford University 100-92 in their Jan. 16 match-up. At halftime, Rockford was ahead 41-35, but the Muskies rallied in the second half for the win. Senior Tanner Hackl, graphic design major, lead the Muskies with 28 points, shooting over 60 percent fr...