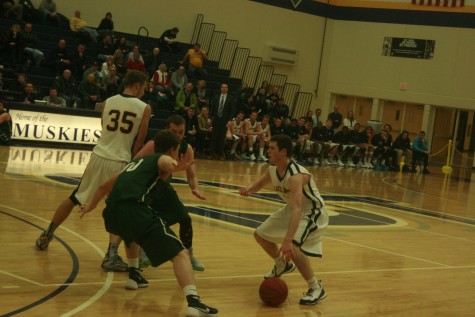 Karalee Manis and Benjamin Wilks
January 13, 2016
Filed under Mens Basketball, Sports
The Lakeland College men's basketball team lost their game against Wisconsin Lutheran on Tuesday, Jan. 12. At halftime, the score was 29 to 40, with the Muskies down by 11. Despite sophomore Brandon James, exercise science and sports studies major, leading the Muskies in scoring with 23 points, the ...